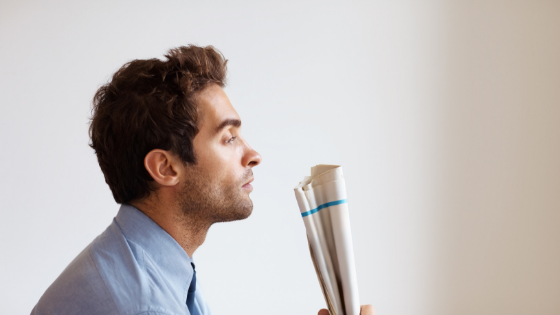 By Sales Keynote Speaker and Human Behavior Expert Connie Podesta
Bottom line? People want to buy from salespeople who project confidence, not desperation.
In the video below, I share two personal stories of my experience as a new speaker. The first, an occasion where I acted completely out of desperation and literally ended up spending more to get myself to the multi-day event than I made.
The other was when I ignored the completely blank you've-got-no-bookings calendar in front of me and answered an event manager's question to whether I was available in July with two very strong little words, "What year?"
Both were game-changing lessons for me, and ones that I continue to share with speakers, audiences, leaders, and salespeople to this day.
Watch below:
Now, with more than 30 years in this business under my belt, teaching audiences, clients, as well as speakers to first KNOW their VALUE is often at the top of my to-do list.
For my sales audiences, I also always want to deliver the message that times have changed. A lot.
To succeed and realize the kind of success you CAN have in this industry? You've got to be willing to change right along with them.
That means:
Know your customer. Understand the personality type of person that you are selling to and adapt your communication, demeanor, and approach accordingly. (Learn more about Bottom-liners and Relators.)
Quit pressuring people. That comes from a place of desperation. When you're totally in your head thinking, "I REALLY need this sale!" People sense it, feel it, and it makes them want to do the exact opposite of your goal. (Learn more about pressure-sales.)
QUIT talking more than you're listening. Customers will tell you everything you need to know to help them make an informed decision and purchase from you – BUT you have to get out of the way. You have to stop assuming you know what they want and listen to what they tell you they want. Salespeople are notorious for talking non-stop, pitching and selling – that's not what people respond to anymore. (Learn more about the perils of making assumptions in sales.)
CALL PEOPLE BACK. This one really should not even need to be said, but I'm amazed in this day of technology and apps and every conceivable means of effectively managing leads and customers how many salespeople lose sight of this step. The funniest thing? It's the easiest thing in the world to do.
If you've got a sales team who could use some straight-talk sales skills training with an amazing side of psychology to help them understand why people do what they do, say what they say, and buy the way they buy – give me a call. I've got just the topic for your next event.
You might also want to check out my series The Top 10 Things You Need to Quit to Be a Better Salesperson on YouTube.