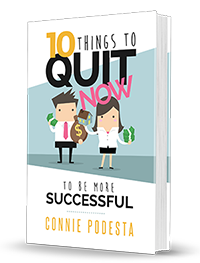 Download a FREE copy of my latest ebook: 10 Things To Quit NOW to Be More Successful (And Have a Life!)
Sound counterintuitive? Not really. Because what they quit are jobs, relationships, projects, behaviors, attitudes, and mindsets that consistently DO NOT WORK!
---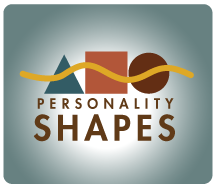 Thanks so much for being in my audience today. Click on the graphic below and have fun doing my Personality Shapes with friends, family, and co-workers. An eye-opening experience for sure!
---
Thanks again for sharing your time with me today! Hope to see you again soon!  Meanwhile remember–we can't change other people but we can certainly change how we act and react to them and that makes all the difference in the world!
Stay in touch with Connie! Connect with her on Facebook today!
10 Ways To Standout From The Crowd Videos
---
Top Tweets & Strategies
---
Can't get enough of my free gifts. No problem.  How about my five most requested articles. You'll love these. 
How to Get Out of Your Own Way
Leadership How to Be the Person Others Want to Follow
Sales Like You've Never Heard Before
Stand Out From the Crowd
Three Strategies to Take Charge of Your Personal Life