Connie Podesta's Personality Shapes™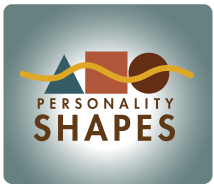 If you reached this page you probably have attended one of my recent presentations (either that or you are just a very curious person!). So welcome to this special, fun corner of my site that will help you learn more about the "shape" you are in at this time in your life.
One thing: you know how to contact me, and I'd love to be able to keep in touch with you as well.
So to access the shapes, please enter your name and e-mail (no SPAM I promise!) and you will enter directly into the world of squares and squiggles! (and circles and triangles, too).
Have fun!,
Connie Podesta (a squiggle forever!!)
P.S. I promise no spam and you can take your name off my special personal contact list any time.