Make a change in your life and career!
Connie's books can put you on the path to success!
Inside the pages of her books and in the words on her CD's are insights, ideas, action steps and literally everything you need to step away from status quo and towards all the good stuff that life has to offer.  Wealth.  Health. Joy.  Better relationships.
---
The Best Sales/Leadership Book Ever - $25.00
Ready to cut through obstacles and send sales through the roof? Connie Podesta's got you covered!  At the powerful intersection of sales and psychology, this book is a clever two-books in one!  Read it from one side -- it's all about leadership. The other? All about sales. The fact is, there's a little of both in all of us! Get your copy today to learn the insights, tools, and strategies to help leaders and salespeople develop the mindsets and habits that can take them to the top!
Leadership Like You Never Heard It Before - $25.00
It's time for a radically, mind-blowingly different take on Leadership. No, you haven't heard it all…YET!
Let Connie Podesta provide you with a rare, inside-out view of business success by traveling non-stop to the intersection of leadership and psychology. You'll explore the unique behaviors, winning attitudes, and tough mindsets adopted by the world's most powerful executives.
Audiences Stand Up When You Stand Out
70 Strategies for Speaking Success - $15.00
There's one thing I know for sure. Speakers are experts at getting in their own way. They create obstacles for themselves that make it even harder to earn a good living and become successful doing what they love. That's why most of my coaching time isn't spent telling speakers WHAT TO DO. I focus on telling them what to QUIT DOING. I help, convince, persuade, and encourage speakers to QUIT the attitudes, mindsets, and behaviors that DON'T work.
Happiness is Serious Business: a Powerhouse Mindset for Success. - $25.00
Happiness doesn't get the respect it deserves. It's rarely seen as a business power trait for increasing results or boosting the bottom line. But fasten your seatbelts! Connie will take you on a wild ride that smashes this perception of happiness and shows you how it can change everything. Your career. Your relationships. Your life. It's a radically different perspective. Packed with striking insights and sprinkled with Connie's irresistible humor, this book documents the extraordinary (and often overlooked) power of HAPPINESS. If business success is your goal, it's definitely time to get serious about HAPPINESS.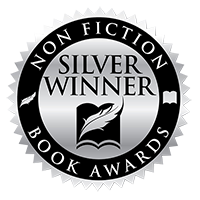 10 Ways to STANDOUT From the Crowd $25.00
Finally!  A business book that isn't boring!  Awarded the Independent Publishers award for "most visually stunning business book", "StandOut" is an artistic delight chock full of real-life success strategies that can propel the reader to new levels of success—both personally and professionally.  TEN condensed books on the TEN hottest topics facing business professionals in today's changing world.  Get ready!  This may be the first business book that you really just can't put down!
Life Would Be Easy If It Weren't For Other People $25.00
LIFE WOULD BE EASY IF IT WEREN'T FOR OTHER PEOPLE In this expanded and updated BUSINESS version of Life, Connie shares straight-talking powerhouse solutions to skillfully deal with the crazy-makers you face both at home and at work. It's smart. Psychologically insightful. On point. And EXACTLY what you need to take-and keep-control of your life, despite the people trying to derail you.
Selling to Women / Selling to Men $25.00
TWO books for the price of one (back-to-back!). There is no doubt that men and women have very different buying styles. Knowing how to adapt to each gender's preferences is the key to closing more deals and developing long-lasting customers. Statistics show that women influence 85% of all purchasing decisions. However, most sales training focuses on selling to men—Selling to Women cuts to the heart of what women want and need during the buying process. Selling to Men is only three pages long!  (Selling to Women is 180 pages—Ha!) Men are much less complex—do these ten things and the deal is guaranteed to close!
Texting Harry $25.00
A true story of courage, change and life's possibilities.  Tired and overwhelmed, Harry boarded a flight to Dallas from Boston.  He had lost his creative spirit, excitement for new ideas, and passion for adventure. He was ready to give up.   Then...he sat down next to Connie. And his life was about to change.  The transformation Harry makes in the next few hours is heartwarming and amazing. This is a story that will warm your heart and bring a tear to your eye.  We all know someone like Harry—someone who just needs a reminder that we are never too old to get back on track and experience everything life has to offer. This is a must-read.