Happiness is Serious Business: a Powerhouse Mindset for Success.
---
Happiness is Serious Business
A Powerhouse Mindset for Success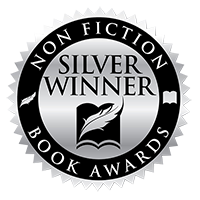 Happiness doesn't get the respect it deserves. It's rarely seen as a business power trait for increasing results or boosting the bottom line. But fasten your seatbelts! Connie will take you on a wild ride that smashes this perception of happiness and shows you how it can change everything. Your career. Your relationships. Your life. It's a radically different perspective. Packed with striking insights and sprinkled with Connie's irresistible humor, this book documents the extraordinary (and often overlooked) power of HAPPINESS. If business success is your goal, it's definitely time to get serious about HAPPINESS.
---

Digital version includes .epub, .mobi and .pdf formats