For All the PEOPLE in Your Life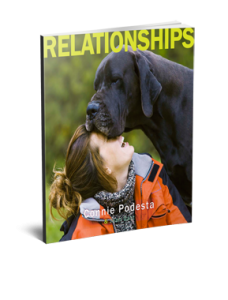 by Motivational Keynote Speaker Connie Podesta
FAMILY.  FRIENDS.  CO-WORKERS. NEIGHBORS.  We're all connected – right?  But sometimes creating or keeping those important relationships in our lives is not always a walk in the park.  This week, as part of my free gifts campaign, I wanted to offer you one of my latest eBooks, STANDOUT Relationships.
Pulled from my two-time Best Business Book of the Year 10 Ways to STANDOUT From the Crowd, you'll find this book delivers powerful strategies for really understanding the people in your life and how you can interact with them in the best possible way for everyone.   The truth is?  ALL RELATIONSHIPS, NO MATTER HOW respectful, loving or professional, will have some challenging moments, including disagreements, hurt feelings, tension, disappointment and compromise. However, in a healthy relationship these feelings are dealt with in an adult, respectful way and do not become toxic and harmful to you or the other person.
Here's a quick video…

Get your copy of this empowering eBook today!  Simply click here to order your copy of STANDOUT Relationships.  
I'd love to hear your thoughts – share them here or on my Facebook page today! Enjoy! Happy Holidays!
Connie Podesta is a world-renowned Motivational Keynote Speaker.  She delivers empowered strategies, timely topics, and the kind of real-world content that audiences want and need in today's busy, and often chaotic world.  If you are looking for ways to take your team to the next level, and drive production, sales, morale, or all three through the roof — book  Connie today.