An Interview with Rory Vaden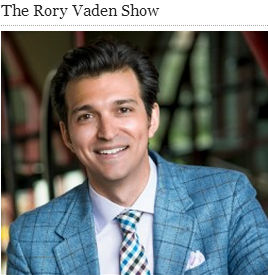 I had a lot to share in a recent interview with Rory Vaden, a leader from the Daily Discipline Blog.
Here are a few highlights of what we covered: 
–       Why your kids, your spouse, your team members, and your customers aren't listening to you.
–       How to get anyone "on board" with your ideas in the first few seconds.
–       Find out if you are a "Relator" or a "Bottom-liner" and how it impacts your influence
–       Why being a great leader requires you to be a great influencer…
–       If someone is to be uncomfortable in the sales process it shouldn't be your prospect – it should be you!
–       Recognizing someone's personality style is easy; adapting your style is the hard part.
–       We don't marry people who are like us; we find out who is most unlike us and decide they'll be fun to annoy the rest of our life!
Listen to the entire podcast here!  
What about YOU?  Are you ready to start getting people on BOARD in your life?  Follow me today on Facebook for daily inspiration, tips, strategies and solutions! Oh – and a whole lot of fun!