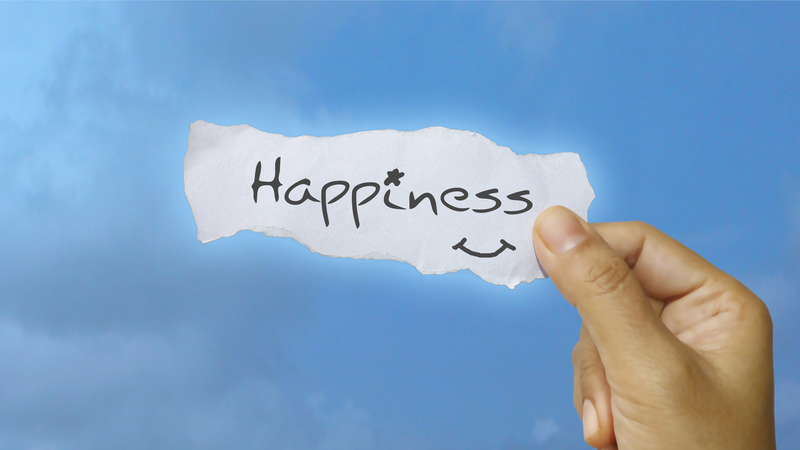 Learning to Celebrate Your Imperfections
by Motivational Keynote Speaker Connie Podesta
Perfection? Overrated. Unreachable. Exhausting. Impossible. Obsessive. Look, I'm not saying don't stop reaching for more. Far from it. But no one—NO ONE—is perfect. Happiness is getting to that point in your life where you can say, "I don't have to have it all, do it all, be the best," and being all right with that.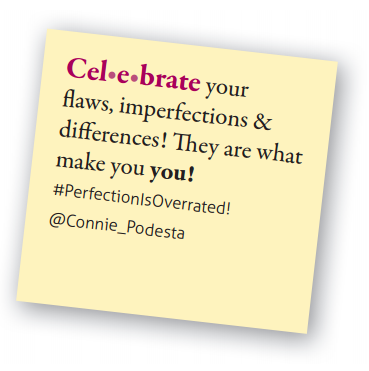 You know, there's a very real difference between getting it perfect and giving it all you have. Happiness is about realizing that mistakes are part of life's crazy plan so we can learn how to do better next time. Unhappiness is about never being satisfied, a constant need for overachieving, and setting goals so high you can never win. HAPPINESS knows that life is a journey with ups and downs—and that's okay! YOU can handle it and figure it out as you go along. HAPPINESS cares more about what you think about yourself than what others think of you. It doesn't NEED others to approve of you. Love you. Want you. Need you. Because HAPPINESS is very comfortable within itself. And yet those are exactly all of the things HAPPINESS ends up attracting. Attraction starts with YOU. You must love yourself and be loving in order to attract love. Respect yourself before you attract respect. Accept yourself—including your flaws—for who you are before others can embrace you. You can't and won't always be everything to everyone. Constantly searching for perfection can become very addictive. Very annoying. And very unproductive. So, give yourself a break. You'll be glad you did.
Want to learn more about how to invite, attract and embrace happiness into your life?  Check out my book Happiness is SERIOUS Business.  I'd love to hear your thoughts! Share them below or find me on Facebook!