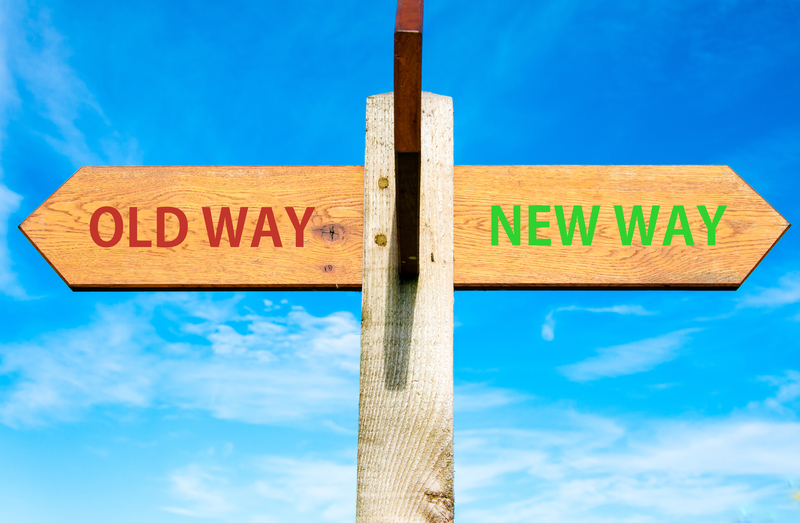 Especially in Today's World
By Motivational Keynote Speaker and Human Behavior Expert Connie Podesta
In my best-selling book 10 Ways to Stand Out From the Crowd, the first topic I tackle is CHANGE. That's because it's such a pivotal part of creating the life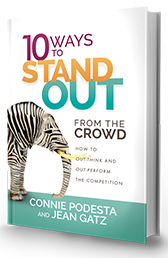 you really want.  Change is scary, I get it.  Our volatile world today is changing seemingly at the speed of light and we, as human beings, are desperately trying to do one of two things:  embrace change and learn to adapt, or fight it with all that we have and stay stuck in the past.  Since time most certainly will march on with or without your assistance, it's time to own that first option in a powerful way.
First, let me assure you that you're going to get through it. Whatever your "it" is, you will get through it.  Change is in our DNA and human beings have been managing life's twists and turns for as long as we've been on the planet.  It all starts with making GOOD CHOICES and taking ACTION.  Every good choice builds our confidence to take on the next round of change.  Here's the caveat to that however, good choices aren't always the EASY choices.  They usually are the ones that take a little homework on your part.  They rarely are the "paved roads" or come with a handy "shortcut" sign.
For example…
It's easier to eat, than lose weight.
Sit than exercise.
Ignore rather than confront.
Blame others rather than take a look at ourselves.
OUCH. That kind of talk stings sometimes I know… but easy isn't what gets the job done.  If you want better relationships. Happier marriages. Job promotions. A life with meaning. A body that's healthy.  You have to put in the work and that means first letting go of old mindsets and beliefs. It means allowing yourself to move beyond comfort zones and really getting CREATIVE.  It means asking yourself the tough questions and then allowing yourself to choose the RIGHT answers, not just the easy ones.  The really cool thing is that because we are wired to adapt to change, it doesn't have to be as difficult as we make it. When we give ourselves permission to step away from the status quo. When we help our minds out by letting go of some of the fear, and some of the "old thinking" we give our brains the necessary bandwidth to come up with the answers we need to succeed at a much higher level.

Learn more about embracing change by downloading the first chapter of 10 Ways to Stand Out From the Crowd and get a free StandOut Strategy pdf as well by visiting this page on my site.  I'd love to hear what you think!  Now, go make that change work for you!