How to Separate the Friends-in-Need From the Drama Magnets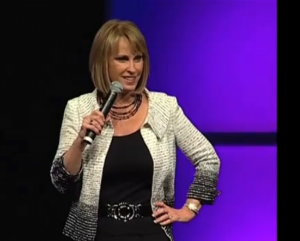 By Motivational Speaker Connie Podesta
If you're like most folks, there's probably someone lurking in your life who is what I call a "drama magnet."  Oh you know them.  They suck you in and bring you down and rob you of valuable time and energy.  Sometimes you can even feel them coming can't you?  Those little hairs on the back of your neck stand up as a way for your subconscious to yell WARNING!  It's time to ditch the drama.
First of all, I'm not saying everyone who tells you their troubles is a drama magnet.  Far from it.  Heck, we all have troubles from time to time, things we need to get off our chest or situations that are too big or we're too close to that make it tough for us to manage on our own.  That's NORMAL.  That's human nature.  That's part of being in relationships.
What you have to do in these situations is to decipher between the NORMAL – that is those who ask advice and are willing and eager to listen, accept and find solutions and the OTHER people.  Those that thrive on the chaos and emotions they are compelled to stir up.  Yeah, they're not a lot of fun are they?
It's this second group you've got to watch out for.  They are the ones who ensure that it is absolutely all about them 24/7.  They are big on blame, (though never accept it) and make you believe that they REALLY want and need your help, can't go another minute without telling you every excruciating detail,  but somehow never quite seem to take the advice or fix the problems do they?
How can you separate the two so that you can save yourself the headache and sometimes heartache of trying to 'save' or 'help' someone who has no interest at all?  I've got a little mental checklist for you!
The people in real trouble who want and respect your advice will:
Listen
Ask questions
Seek out resources
Take advice and apply it
Accept responsibility
Look for solutions
The drama magnets will:
Not listen
Negate any advice given
Immediately respond with why solutions "won't work"
Blame everything and everyone else but themselves
Fight for their right to status quo
Vehemently defend their position to stay in the problem
Turn on you in a minute if they think you're not totally on "their side" and even suggest that YOU might be part of the problem
The bottom line is this:  You have a right not to engage in negative drama.  You have a right to protect yourself against that kind of negative influence and manipulation.  And frankly, you have a right to say, even to friends and family, "I can't be the person you vent to anymore.  It's frustrating to me.  It affects my day, my mood and my life and truthfully, I can't be more vested in solving your problems than you are.  I care about you, but I can't be that person for you."
Oh, and don't worry about them.  They will ALWAYS find someone else's energy to drain. Some of them have been practicing that since they were old enough to talk!  Walk away and hang out with the positive people.  The ones that lift you up – not bring you down.  The ones that make you laugh, not cry.  And the ones who you can turn to and they can turn to right back when times get a little rocky without it becoming a production.
So, forget "saving the drama for your mama."  (Why do they say that?  I don't know a single mom who wants all that!)  Just ditch the drama and come hang out with us.  What do you say?
Oh – and if you want to join me for some positive fun every day — be sure to follow me on Facebook at www.facebook.com/Connie.Speaks.  See you there!
Take care!
Connie