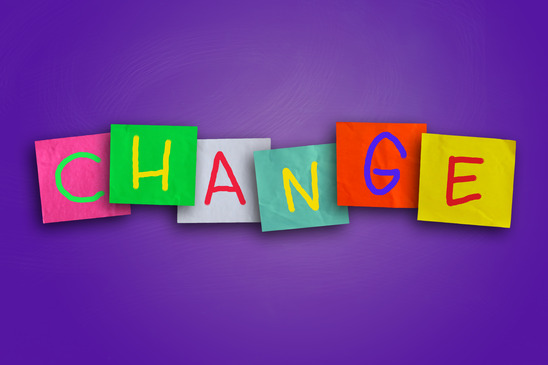 A Little Truth About Change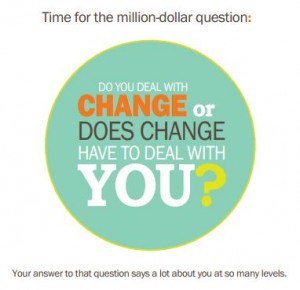 By Keynote Speaker and Human Behavior Expert Connie Podesta
Bottom line:  The companies I interview say that without a doubt that one of the top traits they are looking for when deciding who to hire, who to fire and who to promote is a person's ability to quickly and effectively adapt and adopt to CHANGE without resisting, complaining and becoming overwhelmed.
So — does that describe your go-to reaction when faced with significant change?  I hope so.  Change?  It's going to happen, whether you're ready or not.  Like it or not. Want it or not.  You don't always have a CHOICE when it comes to the CHANGES headed your way but the great part is you do have a CHOICE of how you react to those changes.  And that makes a world of difference when it comes to your future success.
We've been changing, evolving, adapting and adopting since the beginning of time.  And honestly?  Your success in our lightning fast world will depend on your ability to get ON BOARD with the fact that change—is really something you were BORN to do.
Organizations HAVE to change today in order to compete.  Contrary to what you may believe—they are NOT changing just to make your life miserable. And it's as hard on them as it is on you.  But it's necessary to keep profits rolling in and frankly, paychecks rolling out.  Change allows companies to thrive.  Head off the competition.  Attract new customers.  Streamline their processes.  Reduce their overhead.  Increase their production.  And if YOU want to climb to the top of the ladder (or hang on to your spot if you're already there) – embrace change like your career depends on it. Because it DOES.
My advice…
Don't be THAT person.  The one everyone has to deal with.  The one that drives everyone crazy.  Who whines about change as though they're the only one affected. Everything new is a chore. Like learning a new system.  Working with a team.  Taking on a challenge.  Developing new skills.  They say things like 'that's not my job" or "the old way was better." Believe me, organizations don't have enough hours in the day to deal with people who get out of sorts every time CHANGE comes along.  That person?  Isn't going to cut it long in today's world and honestly just makes it tougher on everyone else.
Instead be THIS person.  The one that sees the big picture.  Who gets out of their own head long enough to view things from different perspectives.  Loves to think out of the box, in the box and around the box.  Who's anxious to explore creative ideas.  Accept new challenges. And can GET THE JOB DONE.  Even in the midst (or sometimes in spite of) CHANGE.  Because guess what?  The person who can handle CHANGE—initiates it, deals with it, works with it, and leverages it to the max will be respected.  Hired.  Appreciated.  And, most likely, even promoted.
Watch this…


Want to learn more about why it's important to how change affects your life?  Career?  Future?  Click here to read chapter one of my book 10 Ways to Stand Out From the Crowd and follow me online at Facebook or LinkedIn!