Changing Your Perspective on What it REALLY Means to Find Balance
By Motivational Keynote Speaker and Change Expert Connie Podesta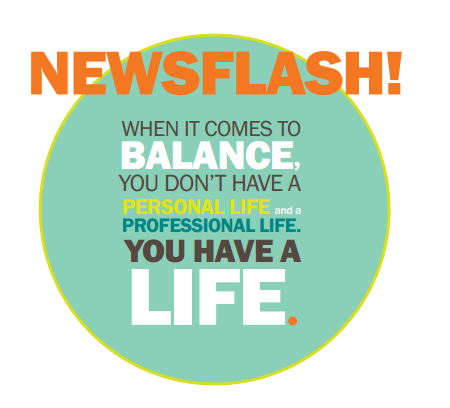 BALANCE?  It seems like everyone's talking about it right now, but more often than not, people are struggling to make it all feel like it's evened out. The truth is?  It's never going to be EVEN.  We live in busy times and lead busy lives and work takes up an incredible amount of our waking hours.  And while that is a reality – it doesn't HAVE to be a negative.
When writing the book on balance for my 10 Ways to Stand Out From the Crowd, it's a topic we spent a lot of time and energy on.  We surveyed a lot of people and here's what they told us was most don't feel they have the time to do what they NEED to do, much less what they WANT to do.
Here's what we heard:
"I want more time with my family."
"I'd like some time to be alone."
"I want to be healthier."
"I need sleep!"
"I never have time to see my friends."
"I want to be more involved in my community."
"My spouse and I never have time to ourselves."
"My job is too demanding."
"I can't seem to get organized."
"There's never any time left for me."
"There aren't enough hours in the day."
Ringing any bells?  One of the things that helps – is to really change your perspective about time.  It starts to take the 'pressure cooker' valve off the need to make things equal in terms of time.  What I tell audiences is that balance is NOT about time.  It's about how you FEEL when you are at work and at home. When you are working – do you feel respected?  Appreciated?  Recognized?  And when you walk through the doors to your home, do you feel those same feelings?  That's what balance REALLY is – feeling cared about, respected, seen, heard, acknowledged and appreciated in all areas of your life.  Focus on bringing those feelings into focus and less about whatever the clock is telling you and you'll feel a lot differently about BALANCE.
I was recently asked about my thoughts on work and life balance — here's some insight…

Want to learn more about life and work balance?  Click here to download my all new eBook today– STANDOUT BALANCE .  It will change the way you look at life, work, and making time for yourself!
Visit me on Facebook and let me know what you think — or share your thoughts right here!  Make it a GREAT, and BALANCED kind of day!