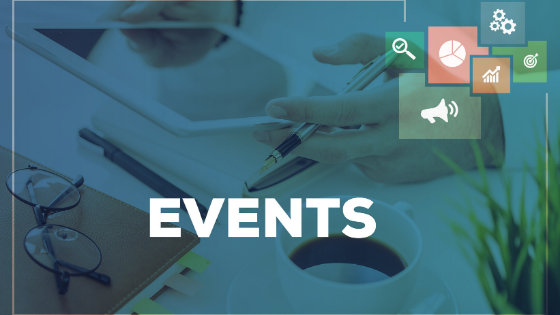 By Connie Podesta, CSP, CPAE, Hall of Fame Speaker
When a pandemic forced event planners and leaders to cancel all live events almost overnight, it was hard to even imagine what the future would look like. I totally get it. As someone who makes a living speaking to conventions packed with hundreds and thousands of people, often shoulder- to-shoulder, I feel your pain, and your frustration. Social distancing has seriously thrown a big global wrench into all our calendars.
The big question for most became – "Now what?" Lockdowns, shelters-in-place, and shuttered stages aside, what hasn't changed is that teams still need direction. Reassurance. Insights. Strategies. And motivation. Now – more than ever.
Fortunately, virtual events and online training ability, while not new, have certainly hit the mainstream. However – without the right tone, virtual keynote speaker, tools, and talent – they can sometimes fall flat. Really flat. Boring. Disengaging – and mostly? The opposite of what you are trying to accomplish!
The truth is, you don't have to give up meaningful content and a high-energy, interactive delivery style just because participants aren't all sitting in the same room. You aren't doomed to another Zoom call with no zing, or worse yet – put to sleep by PowerPoint.
I've got you covered. I've been honored to deliver virtual keynote presentations and host online gatherings both big and small that have left audiences feeling empowered, productive, inspired, and engaged.
What do I bring to the virtual event table? A rare blend of substance, personality, and style. An instant infusion of excitement, enthusiasm, interaction, and real-world strategies that audiences so need in a world that can feel a little "too real" right now.
People want, and need, to laugh again, feel hope, see potential – and learn how to navigate in a time where uncertainty feels so unsteady. That's where my background in psychology creates a perfect fit. As a therapist, I understand the emotional and mental calisthenics audience members are facing. Change – especially significant change and chaos — can and has taken an over-the-top toll on people's lives personally and professionally.
Knowing what makes people tick – and what doesn't – allows me to deliver messages which help people leverage change in positive and pro-active ways. It helps me to help them find the humor, grace, and resilience they need to adapt to uncertainty and tackle unprecedented challenges with more ease and greater success.
Socially isolated team members are desperately craving connection, interaction, and encouragement. Even in areas where people are returning to work spaces – the anxiety and stress levels need to come down in order to create the bandwidth necessary to move forward.
If there was ever a time to invest in a world-class speaker who is proven to motivate and empower—whether from a virtual platform or live from a stage, it's right now.
Ready to see what we can create TOGETHER to ensure an experience that everyone can come away feeling happy, hopeful, and ready to take on anything? Call me. Let's make it happen.