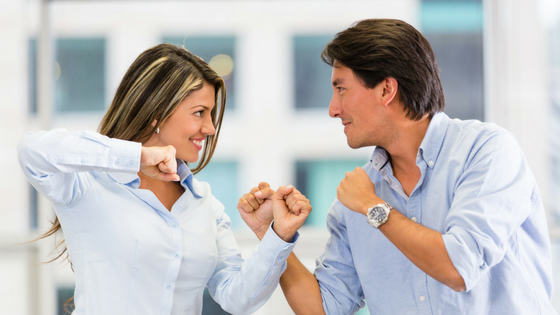 Quit Ignoring Unacceptable Behaviors and Attitudes 
by Leadership Keynote Speaker Connie Podesta
Consider this scenario. When the report says customer satisfaction is way down, the manager wants to get to the bottom of it.
The questions are fast and furious. Have the salespeople fallen down on the job? What's the standard script for the customer service staff when calls come in? Are the clients becoming pickier because of the tough economy? Perhaps a competitor is starting to offer better products and features, so we are no longer measuring up.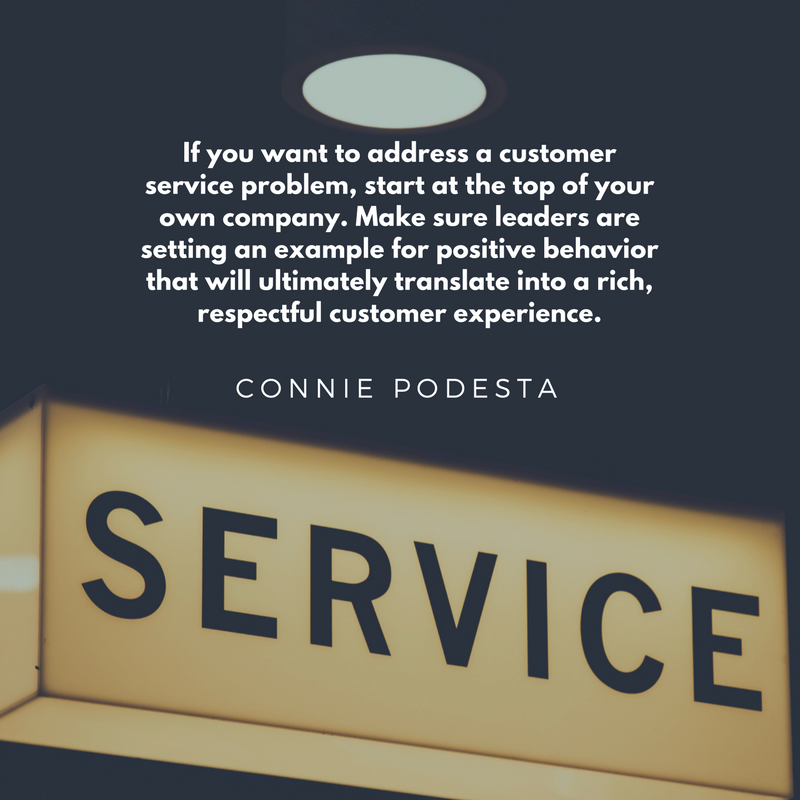 In the business world, there are plenty of directions for finger-pointing when things go wrong:  front-line employees, the economy, the competitors, or the clients themselves.
But that totally misses the root of the issue.
The truth is, the company doesn't have a customer service problem; it has a management problem.
If you've been thrown off that trail before, here's what you need to know. The way your employees treat your customers is an exact reflection of the way they are treated by their managers. Direct link. Every time.
Employees who feel valued, appreciated and empowered communicate with customers in positive, respectful ways. But if employees feel belittled and emotionally abused by their managers, it's highly unlikely they will project a cheery disposition in working with clients. In fact, there's a really good chance that their unhappiness and anger will seep into every customer conversation. It's a recipe for disaster.
Think about that. If you're a leader, you set the tone for the behaviors and attitudes that are considered appropriate in your work environment. You determine what will be allowed—and what won't. You define the standards. And you model them. It all filters down from there.
The ripple effect takes over. The way managers treat team members. The way employees treat each other. The way staff members treat vendors. And, of course, the way customers are treated. All of those are intricately connected.
Everything begins with the leaders.
If you want to address a customer service problem, start at the top of your own company. Make sure leaders are setting an example for positive behavior that will ultimately translate into a rich, respectful customer experience.
By improving morale on the inside, you'll boost satisfaction on the outside.
To learn more about this topic, check out my short video below!
"Quit Ignoring Unacceptable Behaviors and Attitudes," which is part of my series called Top 10 Things You Need to Quit to Be a Better Leader. Click here to watch this video, or check out others on my YouTube channel.