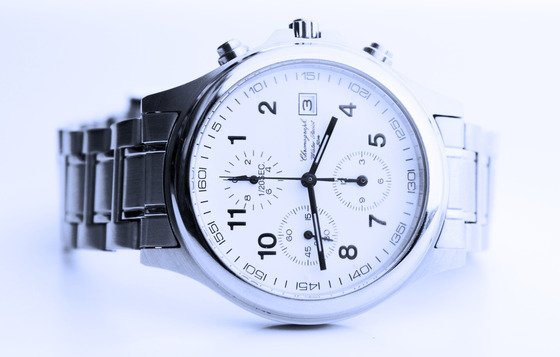 By Motivational Keynote Speaker Connie Podesta
So what's the deal with not wearing watches these days? Look around. Half the population have left their watches in a drawer at home just waiting to be used again. In fact, to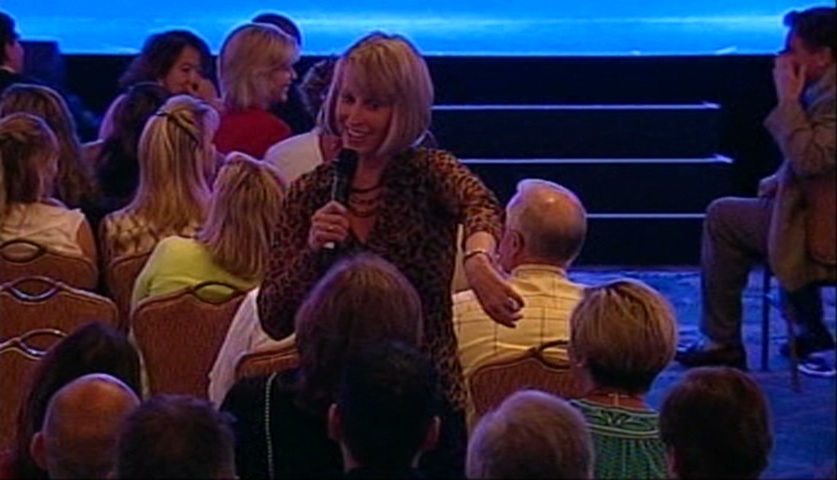 some people, wearing a watch has become a sign of old age. An antiquated accessory (or so goes the myth) no longer necessary since the iPhone came into play. Well think again. When asked the time I can, with a flick of my wrist and a quick eye glance, answer before someone with a phone can even begin to find it, turn it on, get lost in Facebook distractions, and deliver the news.
I get it. In an age where 91% of the population is attached at the hip to their smart phone, it almost seems redundant to strap on another tell-time device. So for those of you who don't get the attraction here's a few thoughts I'd like to share that might make a difference.
The watch is your friend. It keeps you on track. Gets you where you need to be. You feel lost without it. And it knows it's place. Unlike your phone which sees telling time as a menial task compared to the bigger picture–global communication and social media–the watch has one job and does it well. Day after day. Minute after minute. You can count on it.  Unlike a few people you know right?
Watches are polite and gracious. Bottom line:  looking at your cell phone while talking to someone is RUDE. No way around it. You can glance at a watch with much more discretion than you can ever peek at a cellphone which has to be located and turned on all the while a glaring white light shines in your face. Not cool!
Watches make you look more stylish. Sometimes it's just too much trouble to layer the bracelets. Tie the scarves. Pick out the perfect necktie (or t-shirt). The right watch is the ultimate accessory. Not just a utilitarian object.  Watches are a piece of jewelry that even a man can wear–with class. Phones add nothing to our overall appearance other than being annoying every time we pull ours out.  With fashion styles, rainbow colors, jewels, and an array of sophisticated designs –the watch is simply cool. Always has been cool. Always will be cool.
Watches reflect who we are. They can be conservative. Creative. Glamorous. Sexy. Expensive. Brash. Sports like. Exquisite. Waterproof. They can tell you the date. The temperature. Or the altitude. They can be dainty. Or humongous. They tell more than the time. They tell about us.
A watch is hands free. Sometimes you are doing a million things and it's simply not easy or possible to use one hand to locate and pick up your phone to learn the time. Even holding groceries or babies, working on the computer, or waiting for your nails to dry, you can see the time with a flick of the wrist. Easy breezy!
The band says it all. The watch is one thing. But the band–that's where the fun begins. Animal print. You bet!  Italian leather. Oh man!  Black patent leather. Ritzy and memorable. Bejeweled and bling galore. Exquisitely expensive or trendy and fun. Interchangeable to match every outfit. Or solid and dependable. The band takes a watch to a whole new level of cool.
Watches can be handed down. Kept in the family. Treasured. They aren't always traded in every time a new design hits the market. They can be sentimental reminders of other loved ones. Other experiences.  They have lasting value. Did you know a watch battery lasts far longer than a phone battery?
Watches don't need babysitting. Come on be honest. Your phone can be stolen, dropped, lost, or forgotten in an instant. It requires careful attention at all times. Where do you sit it down at a bar?  On a cruise? At the doctor?  At the pool?  The watch requires no special care and constant looking to remember where you put it. Doesn't take up room in your purse or pocket. Just strap it on and go dance. Play. Party. Study. Exercise or eat your dinner. It's your buddy. Your friend. It goes where you go.
And the most important!  A watch just makes sense. For so many reasons. It's convenient. It's easy. It's quick. It's a fashion statement. It's an heirloom. It's there to help you be at the right place at the right time. It's comfortable. And it's even considered a bit eccentric nowadays. Which always makes you look cooler.  And… it's an amazing acknowledgment to the fact that some inventions that have been around forever still have a place in our world. Our business. Our life and our heart. Let's give the watch back its rightful place in the scheme of things. It is TIME don't you think?  Let me know what you think in the comments below!