by Motivational Speaker Connie Podesta
Not long ago I posted on Facebook from the closeted confines of a dressing room with its all too frightening and unflattering florescent lighting, "I'm trying on bathing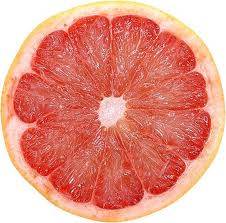 suits. Don't anyone come anywhere near me…For a while. And all my positive motivation is NOT working in this dressing room. Am I the only one who needs therapy after this experience?"  The response was overwhelming. I officially was not alone in my dilemma.
Then, just yesterday, I reached out once again to my family of Facebook friends…"Last summer's pants don't fit me. Too tight. Did they shrink in the closet during winter? Doubt it. The truth? I gained "waist". No matter what my weight–if it's going to my midsection it's not healthy. Solution? I'm not focusing on my weight but rather on making healthier decisions-starting now! Are you with me? All we have to lose is a few fat cells and some cellulite. Going for a walk-wish you were with me." And after my rally cry went out, I was answered by friend after friend, who, whether they knew it or not, were definitely with me on that walk.
Why? Because changing habits and attitudes is just a whole lot easier when we're doing it together. . We can support each other and help each other – and pick one another up when life throws those inevitable curveballs. I've been interested in healthy eating and fitness for more than 25 years. As a therapist, almost everyone who came into my office had some underlying issues with wellness, nutrition, diet, body image, and/or making consistent, healthy choices.
So…here's the first thing. We are NOT going to go on a diet! No way! We are, instead, going to begin to make the kind of choices about our bodies that will enable us to be as healthy–physically, mentally, emotionally, and spiritually–as possible. The responsibility to take care of our own minds, bodies and well-being lies firmly on our own shoulders. I will share with you the changes I am making, the habits I am trying to change, the motivation that keeps me going and even the roadblocks that get in my way. And you can share yours. So let's do this – there's no time to "waist."
Today–I am going to quit Starbucks for 30 days. OMG! I could hardly write that sentence. I LOVE Starbucks. It was created just for me. I love my chai latte–the cinnamon, the nutmeg, the warm, "I love you Connie no matter what you do" smell and taste. But…one: Dairy is NOT the greatest thing for me. I know that. I just don't want to believe that. Two: It's expensive. And lastly, three: It is 170 empty, empty calories a day that I could use in better ways–lots better ways. Today I used those 170 calories and had a juicy grapefruit and whole wheat toast with a bit of real almond butter. I have to say–it was pretty darn good. (Of course, it sure would have gone really well WITH my Starbuck latte!)
So is there one thing you can walk away from for 30 days? Something that you really don't need and you could replace with something healthier? Then DO IT!!
I have begun. I changed one food choice today. It is a start. It is so nice to have you on board. I can't wait to hear your stories. Let's go!!  Join our Facebook Group "Waist Busters" now and share how you're doing!