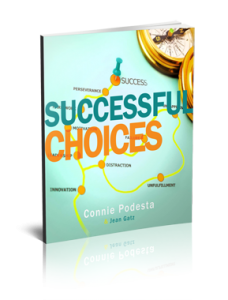 It's All About Perspective
by Motivational Keynote Speaker Connie Podesta
The truth is?  The difference between being POWERFUL and POWERLESS in our lives really does come down to CHOICE.  We can ACT or REACT.  We can find the GOOD or the BAD in any given situation.  We can LEARN from each day or keep repeating old habits and patterns.  It's up to us.  Each of us. Every day.  If  what you want is to live differently.  Abundantly.  Purposefully.  Creatively.  You absolutely CAN.  It all starts with taking CHARGE of your life.
TAKING CHARGE means:
No more excuses
Being accountable for the consequences
of your actions
Taking responsibility for your happiness
Letting go of what didn't work in the past
and choosing to move forward
Solving problems instead of whining
and complaining
Finding your power in the middle of chaos.
Here's a quick video: 
Connie Podesta is a world-renowned Motivational Keynote Speaker.  She delivers empowered strategies, timely topics, and the kind of real-world content that audiences want and need in today's busy, and often chaotic world.  If you are looking for ways to take your team to the next level, and drive production, sales, morale, or all three through the roof — book  Connie today.