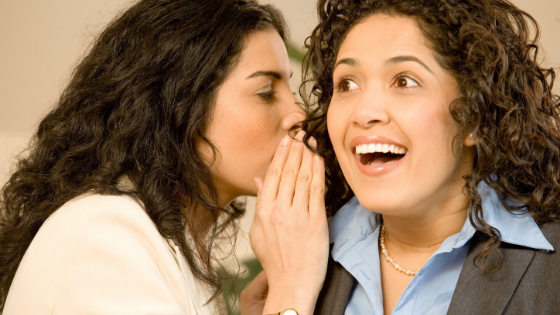 By Sales Keynote Speaker and Human Behavior Expert Connie Podesta
Word of mouth marketing is EVERYTHING. Why? Because it's personal. It's another human being putting their stamp of approval and trustworthiness on what you do – and then sharing why you're the person to call with someone else!  That's powerful, especially in today's world.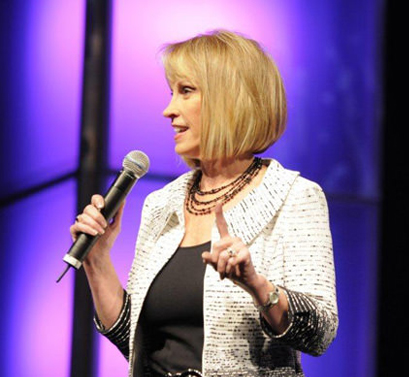 It is true for almost every industry – doctors, lawyers, restaurants, salons, spas, real estate agents – you name it. It's exceptionally important for salespeople. Many get into the mindset that they are in the business of whatever their product is—real estate, insurance, cars, financial planning, or a direct sales product. What they miss when they think that way is that all salespeople are first and foremost in the business of people.
Do your customers or clients enjoy doing business with you? Do they consider you honest, ethical, and trustworthy? Do you make the buyer feel important? Heard? Cared about? Serviced at a high level? Those are important things is you want more than a one-off sale. Those are the kind of things that help to create customers for life.
I often tease that some sales professionals might do well by taking a course in "acting like you care". Sounds funny, but it's true. If people don't think you care – they're not going to care much what you think. Or about what you're selling.
HOW you connect and develop relationships is as important as the connection itself. That's why I introduce psychology and human behavior to my sales audiences. When salespeople can quickly determine the dominant personality type of the client or customer they are working with, then they can be more present in those conversations and more importantly, relate to those people in a way that makes sense for THEM rather than the salesperson.
People usually fall into two dominant categories. I'll call them Relators and Bottom-Liners. Psychology helps you figure out which of these personality types you're dealing with quickly. Savvy salespeople expertly match their sales style with the personality needs of their clients and prospects. In other words, if you're a Bottom-liner person and you start getting all statistical and facts-in-the-face of a Relator – they won't feel heard or connected with. Or if you're a Relator – don't go walking up to a bottom liner looking for a hug or making small talk, they are all about the facts and figures. Either way, the point is TO relate (in the way that makes the most sense for your customers) first, then get down to business. When you do, you'll develop stronger relationships with people, create a better trust and connection – and in return – attract the kind of word-of-mouth marketing that is a game-changer!
Watch the video below to see what could be holding you back in sales:
You might also want to check out my series The Top 10 Things You Need to Quit to Be a Better Salesperson on YouTube.  
Now, if you're a sales leader and you're ready to give YOUR sales team the right tools, strategies, and mindsets to not only skyrocket production, but also build a strong, long-term referral book of business, call me. I've got just the topic for you!