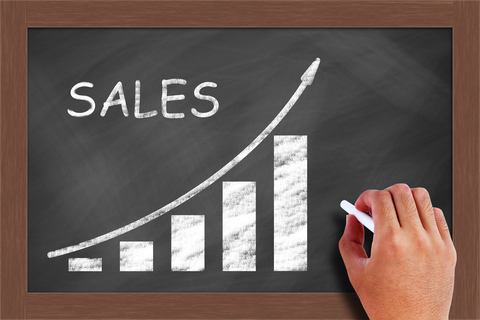 By Connie Podesta, Hall of Fame Speaker
Let's be clear salespeople – if you're only in it for the money, you're leaving money on the table. How's that for an attention-getter? Sales is an amazing industry, often with sky's-the-limit earning potential, but you and I both know that there are plenty of people in it just for the quick dollar, not the long-term customer relationship. You know the ones, right? Those who literally move on to find their next deal before the ink is dry on the sale they just closed?
Here's what you are missing: The lifetime value of a client. Personally, more than 30% of my business every year comes from past clients. That's 30% of my speaking engagements that I didn't have to market to, find, build trust or develop a connection with. They contacted me because they already know me, trust me, and know that I'll deliver for their audience and their organization. That's not by chance, however. That happens because I follow up, and I do that NOT for the money, but because those relationships and my reputation are important to me and the continuing growth of my business.
Whether you're in direct sales, real estate sales, the car industry, insurance, financial planning – or any sales business, past clients and customers should be the MVPs in your database. They will be a long-term source of business and referrals for your entire career – IF you stay in touch.
I've nurtured my book of business for more than 30 years. I reach out on a regular basis with a call or text just to check in, say hello, congratulate them on an accolade, see if there's anything they need, or share some information or insight I think can help their team that I've come across. You'd be surprised how often I hear, "You're just the person I wanted to talk to – we've got something coming up that you'd be perfect for!"
Prospecting for new business is great, and definitely a necessity for newer salespeople. Just remember that the sale is the start of a relationship – not the finish. When you're in the business of ONLY chasing new business, it's exhausting and more often than not can lead to burn out.
Learn from someone with well over 1,000 clients from all over the globe, when you take good care and stay connected with your clients, they'll do the same for you.
Watch the video below to learn more:
You might also want to check out my series The Top 10 Things You Need to Quit to Be a Better Salesperson on YouTube.  
Now, if you're a sales leader and you're ready to give YOUR sales team the right tools, strategies, and mindsets to not only skyrocket production, but also build a strong, long-term referral book of business, call me. I've got just the topic for you!