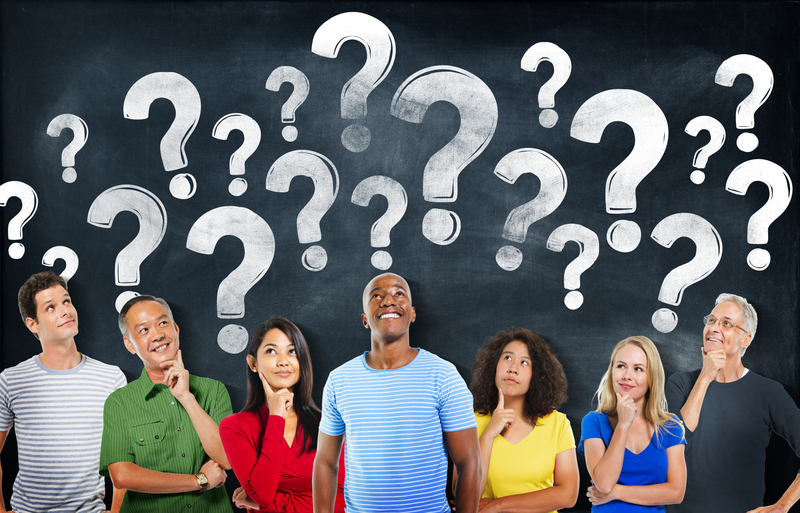 By Sales Keynote Speaker Connie Podesta
Want to close more deals? First – know your audience. Buyers usually fall into two categories:  Relators and Bottom Liners. The Relators are the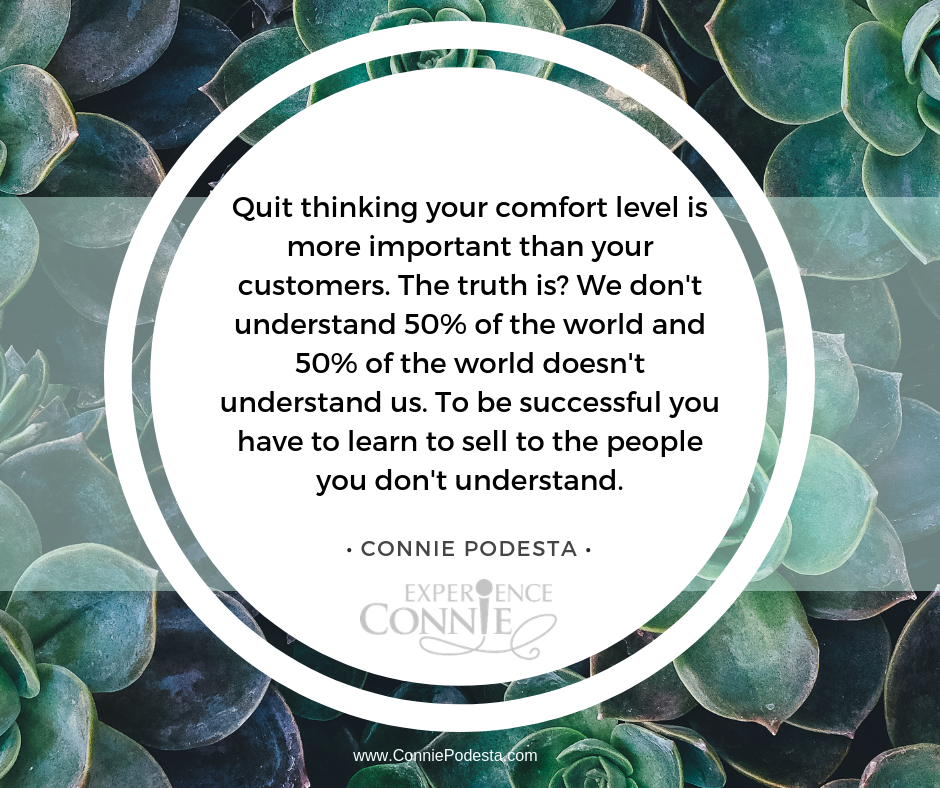 warm and fuzzy people. The ones who want to get to know you. Ask about your family. Launch into relationship building. Connect.
The Bottom Liners? Want facts. Figures. Graphs. Price. Delivery time. Data. They also have zero interest in being your friend and small talk sends them right through the roof.
Here's the deal: As salespeople, we fall into those two groups too.  More than that, we tend to sell based on OUR personality type rather than that of our buyers.
Big mistake. You are literally leaving half of your sales on the table. I tell my sales audiences to understand this: We don't understand 50% of the world and 50% of the world doesn't understand us. To be successful you have to learn to sell to the people you don't understand.
That means you've got to first know which one YOU are – and you've got to learn to communicate with the personalities in the other camp.
Me? I'm a Relator. I'll hug you. Ask about your kids. Find common ground. Build instant rapport. I love it. But as a salesperson, before I connected the dots – I was ONLY closing sales with other Relators. I was driving the Bottom Liners up a wall. (Sound familiar?)
Then I figured out the million-dollar question. The one that helps salespeople know which side of the buying fence they are working with. Here goes…
Pretend you're the potential client, and we have a meeting tomorrow to talk about my proposal. The conversation would go something like this: "You and I have a meeting tomorrow and I'm excited to share this proposal with you. We can do this a couple different ways: One, I know you're very busy, I could come by around ten, drop off all the information, give you all the facts and figures, share the benefits with you and be out of your hair in 15-20 minutes. Or, I could pick you up at noon, we can grab some lunch, get to know each other a little better – then, when you're ready, we can talk business. What sounds better to you?"
That one question, or one modified for your industry, tells you all you need to know. If they say restaurant, I know I'm good. I can be myself, dive into conversations, relate. If they say, "No, I'm really busy, I don't have time for all that." Then, as a Relator, my job is to shut up and shift gears. Get there early. Have my ducks in a row. Bring the collateral. Explain the bottom line.
And Bottom Line salespeople? If you're working with a potential client and they start chatting you up about their Aunt Sally and the restaurant down the street and take you down a conversational rabbit hole, it's your job to suck it up.  Act like you care. Make small talk. Eat something (because we Relators are not eating alone). And listen. (If you want the sale.)
Why? Sales is not about US being comfortable. It's about making your buyer comfortable – so much so that they are willing to do business with you.  The sooner you get that, the higher your sales volume.
Watch below for more… 
To learn more about this topic, check out my short video above, Quit Not Asking the Right Question, which is part of my series called Top 10 Things You Need to Quit to Be a Better Salesperson. Click here to check out my YouTube channel.  And if I can help your team to master this important lesson, please give me a call!