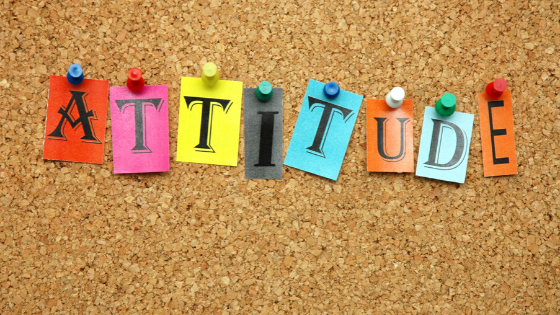 And How It Affects EVERY Aspect of Your Life
By Motivational Hall of Fame Keynote Speaker Connie Podesta
The truth is attitude is HUGE when it comes to making the most from your life.  And if yours is a NEGATIVE one?  You can absolutely guarantee that it will cost you promotions, sales, market share, customers, business, friends, and family.  It's THAT big of a deal.
And here's why…When our attitude is negative, defeating, self-serving, or aggressive it affects EVERYTHING we do.  Our ability to be productive at work.  Our ability to parent.  Our ability to manage relationships.  Our ability to be creative.
There's a flip side of negativity that many people don't think about though.  The WHY.  The catalyst for what soured the attitude to start with.  What's important to know is that for most people?  It started for a very legitimate reason.
So, let's give you the benefit of the doubt first.  Sometimes you are not aware of the attitudes you project. But other people can provide valuable feedback you can act upon to make positive and necessary changes in your job, your relationships and your life . . . IF you have the COURAGE and COMMITMENT to do so. So be brave.  Ask around.  Find out how you are perceived by your family, friends, co-workers, and bosses.  And be prepared for truthful answers. Then do that attitude checkup and decide if you're ready to turn things around if you are not where you want to be.  Because here's the great thing. Attitudes aren't permanent.  You can CHOOSE to CHANGE them at any time.
YOU get to choose how you perceive and act with every…
Person you meet
Situation you experience
Opportunity you're given to learn and grow
Problem to solve
Illness you face
Relationship
Job
Decision you make
Plan for success
Dream for your future.
And once you are determined to approach life with an attitude that propels you in a positive direction, you will change the course of your life forever.  It starts with you?  If your attitude is costing you.  It's time to look at things in a whole new light.
Here's a video to share about how attitudes affect your performance in all you do.
Want to learn more about renewing YOUR Positive Attitude?  Check out my eBook STANDOUT Positive Attitudes.  Want to turn the attitudes of your team or team members around? Give me a call to see how I can customize a message for your next audience!