Thanks for requesting your free copy of my fun & Top Twenty-Two Tweets on Ten Hot Topics &  Top  Twenty-THREE Tweets on Real Estate Today!
I hope you enjoy these tweetable nuggets written to inspire positive change, effective communication and of course – career success!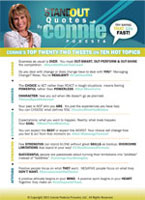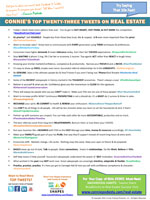 And your copy of…
HAZARDOUS HABITS:  Six Silent Roadblocks to Real Estate Success Written with my good friend and real estate expert Julie Escobar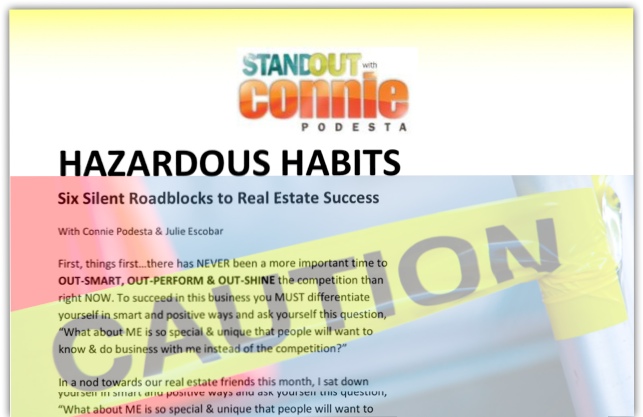 It's filled with ideas, insights and HOW-TO tips for making the most of your real estate business – I can't wait to hear what you think!
Connie