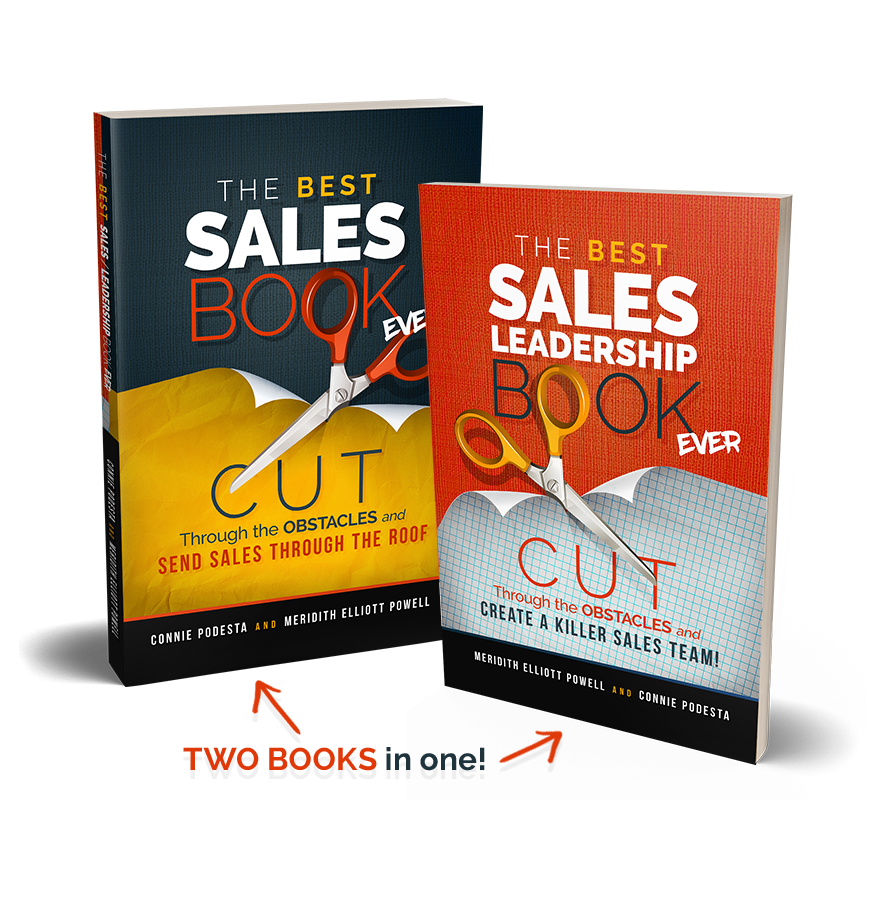 The Best Sales/Leadership Book Ever
Ready to cut through obstacles and send sales through the roof? Connie Podesta's got you covered! At the powerful intersection of sales and psychology, this book is a clever two-books in one! Read it from one side -- it's all about leadership.
The other? All about sales. The fact is, there's a little of both in all of us! Get your copy today to learn the insights, tools, and strategies to help leaders and salespeople develop the mindsets and habits that can take them to the top!

Digital version includes .epub, .mobi and .pdf formats