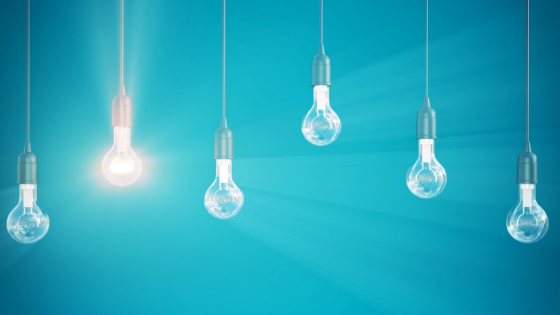 By Hall of Fame Speaker, Award Winning Author. Connie Podesta, CSP, CPAE
In my extensive work with leaders, I've noticed that they tend to perceive innovation as something that's bigger than life:  new, outrageous, unthinkable,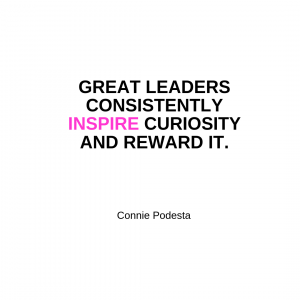 complicated concepts that are wildly different from anything we've ever imagined. Not intimidating at all. With so many daily challenges, it's easy for leaders to coast along with "business as usual" until the really big idea or the light-bulb-moment happens to come along. The status quo becomes perfectly acceptable in the meantime.
The truth is, innovation isn't as difficult as many people think it is. It's actually a continuous process that starts with the mindset of the leader and spills over into the attitudes of their team members.
Great leaders consistently inspire curiosity and reward it. They regularly weave in the spirit of innovative thinking by pushing their teams to find hidden opportunities for improvement, not just coming up with something that's brand-spankin'-new. That means encouraging employees to think about existing products that could be better, faster, easier, smarter, more affordable, less stressful, or more efficient.
When leaders re-frame the way they approach innovation—as an everyday quest rather than the occasional, caffeine-fueled brainstorming session—they can develop teams that instinctively seek out innovative options in everything they do.
Top strategies to quit accepting the status quo: 
Be methodical about pushing teams to look for fresh ideas
Assess the potential impact and risks of implementing changes
Move past the fear to take action if it makes good business sense
Model innovative thinking as a standard operating procedure
The connection is clear. Leaders who understand the psychology of achieving goals with and through their team members are much more likely to exceed expectations. The quality of their relationships directly impacts the quality of their business decisions. And it all starts with the way they think. To thrive at the highest level, leaders need to recognize what's not working and have the mental discipline to let it go. When they are willing to strengthen that mindset, they can dramatically change their potential for success.
This is part three of a three-part series on Unpacking the Psychology Behind STANDOUT Leadership. Read all three! 
To learn more about developing STANDOUT Leadership in your organization, contact me today to discuss how I can help take your team lead – like they mean it!